An Explanation For Your Career Burnout
At a certain point in nearly everyone's career, they will feel as if they are hitting the proverbial wall. When this happens, it can be dispiriting, but it does not have to be a brick wall for your ambitions. Below are some steps that you can take to recover.
Are You Burned Out?
Burnout can happen when physical or emotional stress takes its toll on you. At that point, you will reach a state of exhaustion that both impacts your motivation and reduces your level of achievement and efficiency. Burnout can come from working too hard or not working hard enough. Some of the telltale signs of burnout are feeling tired, cynical or detached.
A Change of Scenery
Sometimes, all it takes is a change of scenery in order to regain a feeling of rejuvenation. People can get stuck in their daily routine and a feeling of repetitiveness. This can bleed through to your career and impact performance. But moving to a new area can present new challenges and opportunities. If you need help moving, think about hiring different moving companies to ensure a safe move.
In other instances, you may feel like you have achieved all you can in your area and reached a cap on your career, which causes frustration. I've known people to alleviate this problem by taking an extended vacation or moving all together and taking advantage of the opportunities someplace else. Many cities like those in upstate New York are a welcome break from the rat race of cities like downtown Manhattan.
Mindfulness
Mindfulness is the practice of focusing on one's breathing and being aware of their feelings and senses. This can help you short-circuit some of your usual negative reactions. It can also lead to a new openness that can help you see things from a new vantage point. Slowing things down and focusing more on feelings can quickly change your perspective.
Change Your Career
Of course, if you feel burnt out from your current career, you can always switch to a new one  or even take up a totally different career as a side hustle. I suggest you try this 2-minute assessment which will actually help you find out which side hustle options work best for your personality type. There are millions of people who have a side hustle in today's economy. It is easier than ever to change focuses at any stage of your career. Sometimes, it is most helpful to do something entirely different to gain a new lease on working. This will require taking stock of yourself and bold decisive action. This will require an open mind and a willingness to try new things.

Burnout can be a beginning for you instead of an end. When you refuse to accept the status quo and act decisively, you can gain a new spirit.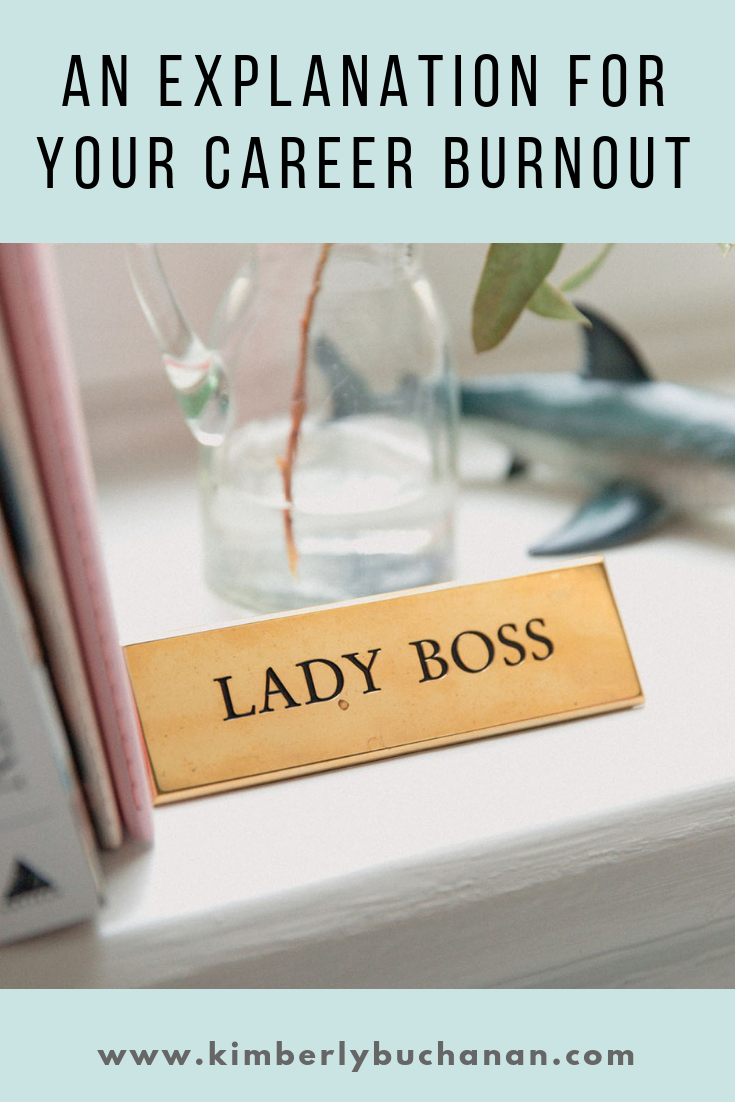 If you feel like things should be working much better than they are, maybe you need to find out how to work smarter and not harder. With professional coaching and guidance you can find how to make your job work for you, and not the other way around!