SUMMARY
In this episode of The Unlock Your Potential Podcast, I share how I manage a busy household in addition to a thriving business. As a wife and mother of two teenage boys, there is no shortage of tasks to be completed and certainly no time to be wasted.
Listen in as I break down four actionable tips that will help you organize, plan, and delegate your daily tasks all while gaining control of your life and career!

You can also listen to this episode on Apple Podcasts, Google Podcasts, Spotify, Anchor, or anywhere you listen to podcasts!
EPISODE HIGHLIGHTS
(02:13) The four ways to grow your business in a full household
(03:41) Tip #1: Don't sleep on the plan
(05:31) A critical task for the end of each day.
(06:22) Tip #2: Designate the work
(07:54) The Morning Rituals eBook
(08:37) Tip #3: The 4 buckets
(12:01) Recap on the 4 buckets
(13:25) Tip #4: Don't waste your lunch hour
(16:00) Recap
QUOTES
"Focusing on the positive results of your day allows you to go to sleep on a positive note."
"For all you perfectionists out there I have three words for you – Let. It. Go."
"The average mother gets 17 minutes to herself out of the entire day."
RESOURCE LINKS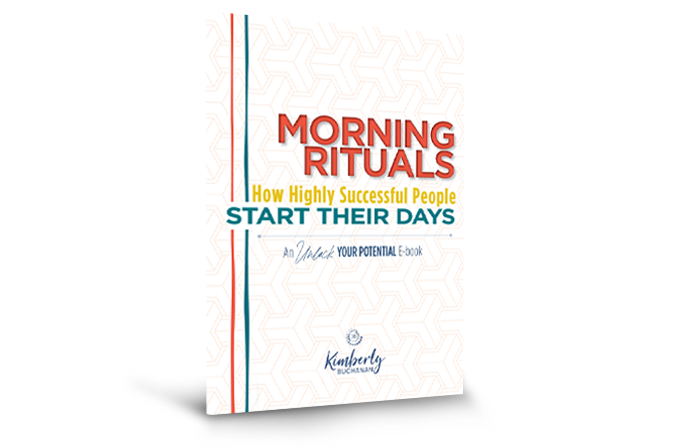 This eBook looks at the morning routines of some of the most successful people in the world, with action steps you'll want to start implementing as early as tomorrow morning.
Blog Post: SHOCKING! 78% of working moms spend time doing this
PARTNER
Get $25 OFF your FIRST two Freshly orders
If you want to do this work with me because you are picking up what I'm throwing down, email me about my one-on-one coaching program. I'd like to roll up my sleeves and help you Unlock Your Potential. CLICK HERE FOR DETAILS.