SUMMARY
Being married or in a relationship should not be a barrier to pursue your dreams. But oftentimes, we're afraid to start a new business or side hustle out of fear that we may not have our spouse's support.
In this episode, I invited my husband, David Buchanan, on the podcast to share his experience with supporting me in my business, the concerns he had, the responsibilities a spouse takes on, and the best way to have a conversation with your spouse.
Learn how to lead the conversation and encourage your spouse to be supportive of your new business venture.

You can also listen to this episode on Apple Podcasts, Google Podcasts, Spotify, Anchor, or anywhere you listen to podcasts!
EPISODE HIGHLIGHTS
(4:15) The typical concerns your spouse may have about you starting a new business or side hustle.
(7:17) The benefits you should consider before starting-up
(8:32) Balancing your time between business and family commitments
(12:09) Setting a benchmark of success with your spouse
(15:06) How to approach your spouse with your new business idea
(18:12) How to address and overcome all of your spouse's objections
QUOTES
"Work together as a team. When we get a win, it's a win for The Buchanans. When we take a loss, it's a loss for The Buchanans." – David Buchanan
"Your spouse is going to be your first investor, and he or she is going to be the hardest to sell. Turn the dream into data, and show him how you are going to make this work." – David Buchanan
"Write all of the objections down. Then go away and figure out how to make them work." – Kimberly
"Don't just drop a bomb. Mention your business idea in casual conversation and note your spouse's initial reactions or comments. This will help you prepare. – Kimberly
RESOURCE LINKS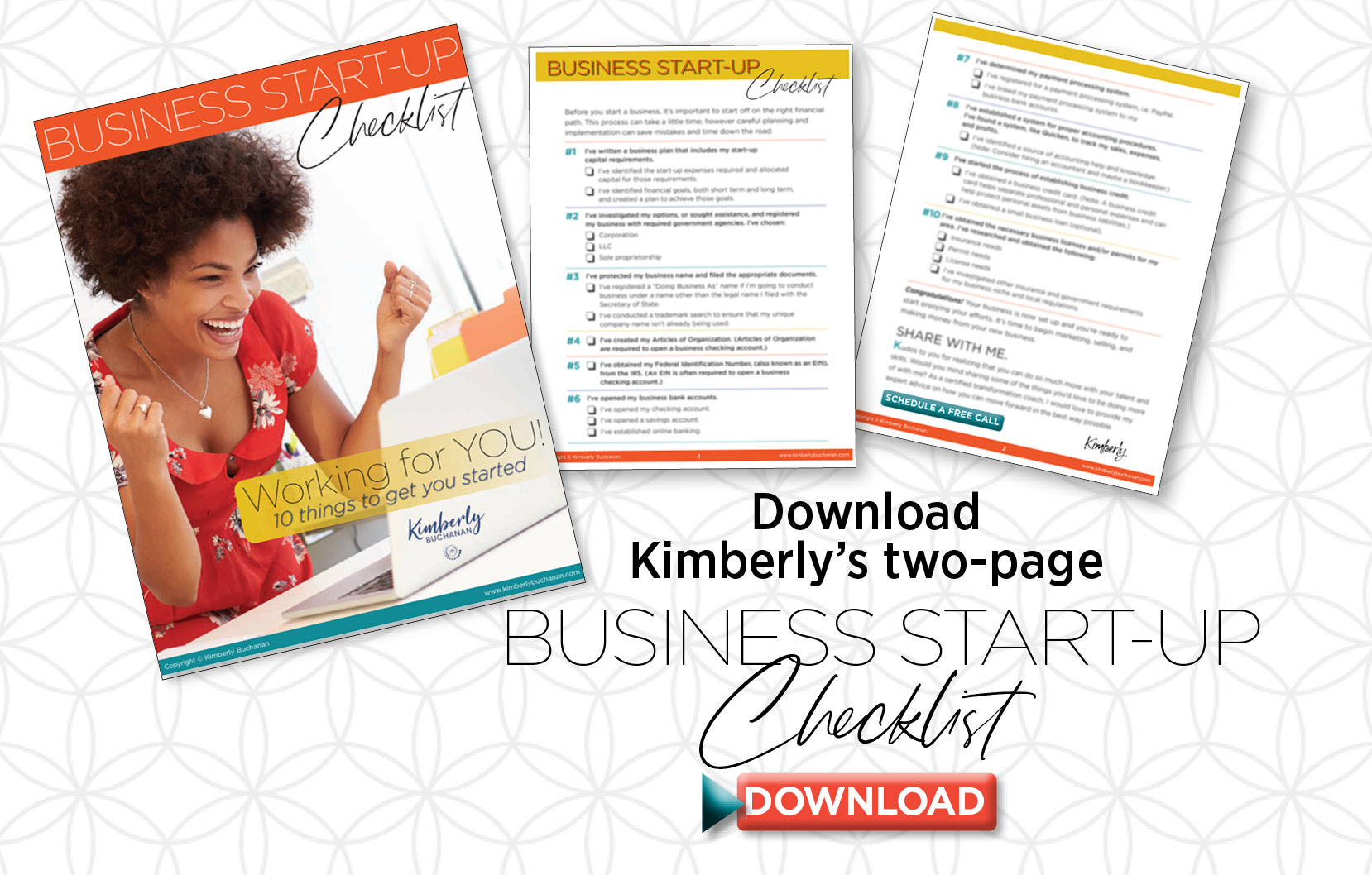 PARTNER
CONNECT WITH KIMBERLY
Website
Instagram
Facebook
Twitter
LinkedIn
Share your own stories with me on social about how you are using your skill sets to reach new goals with the hashtag #UnlockYourPotentialMovement.
If you want to do this work with me because you are picking up what I'm throwing down, email me about my one-on-one coaching program. I'd like to roll up my sleeves and help you Unlock Your Potential. CLICK HERE FOR DETAILS.