Turn the skills you already have into the next level of success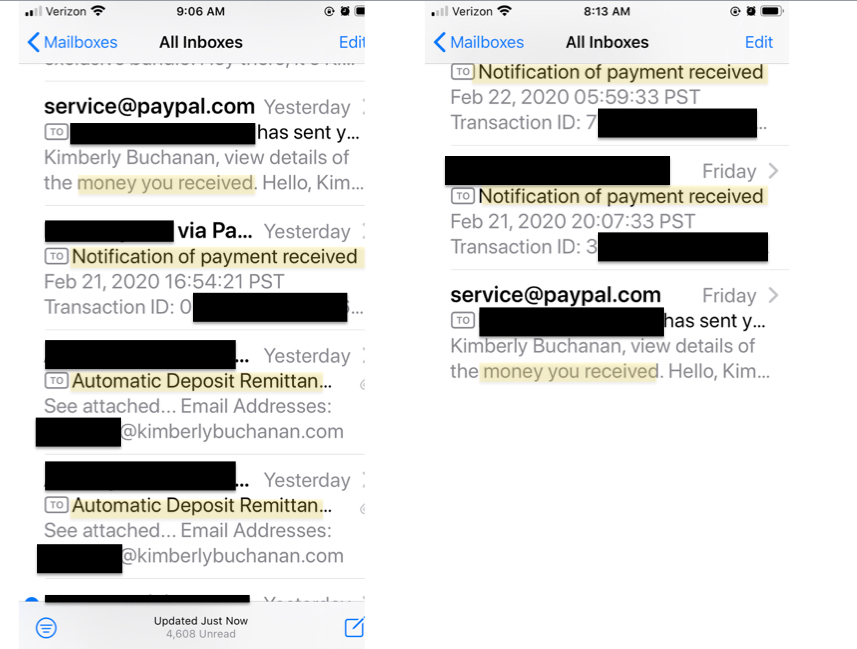 The photo above is what my phone looks like frequently. The majority of those emails came in overnight, and a few of them were deposits made to my account WHILE I WAS SLEEPING!
It hasn't always been that way for me. At one point in my life, I was just like millions of other people in world. I went to work and I came home, then I turned around and did the same thing the next day, and the next day, and the next day again. Although I loved my job (and I still do), there was not ONE SINGLE DAY when I didn't think about using my skills in other ways.
I had so many great ideas in my head and many, many more written down on paper.
Obviously, that's not where I am today. I was forced to stop spinning my wheels and start using my talents beyond just my day job. I turned what I already know into the next level of success. And the best part is… I didn't have to sacrifice my day job, my family or any of the things that matter most to me.
I've been able to coach other women through the same journey as me and it's great to see them blossom and move from stuck to unstoppable, while still managing work + family + life.
I love to bring on new coaching clients. But before I begin coaching anyone on how to use their skills and expertise to create something new, my first question is always the same… "Have You Unlocked Your Potential?" I ask this question for two very important reasons:
In order to unlock all the potential you have to offer, you have to obtain some important support tools and release yourself of the things that have been keeping you stuck. Use this Goals Reflection Workbook to reflect on the past and prepare for your new future.
This is going to take some work, so you must learn how to prioritize and plan well in order to move forward with making some important changes that will set you up for the next level.
Believe me, there are a whole lot of people out there who would LOVE to know the things you already know. But if you want to package your unique talents and skills, and offer them to others, your potential must be unlocked.
Period. Point. Blank.