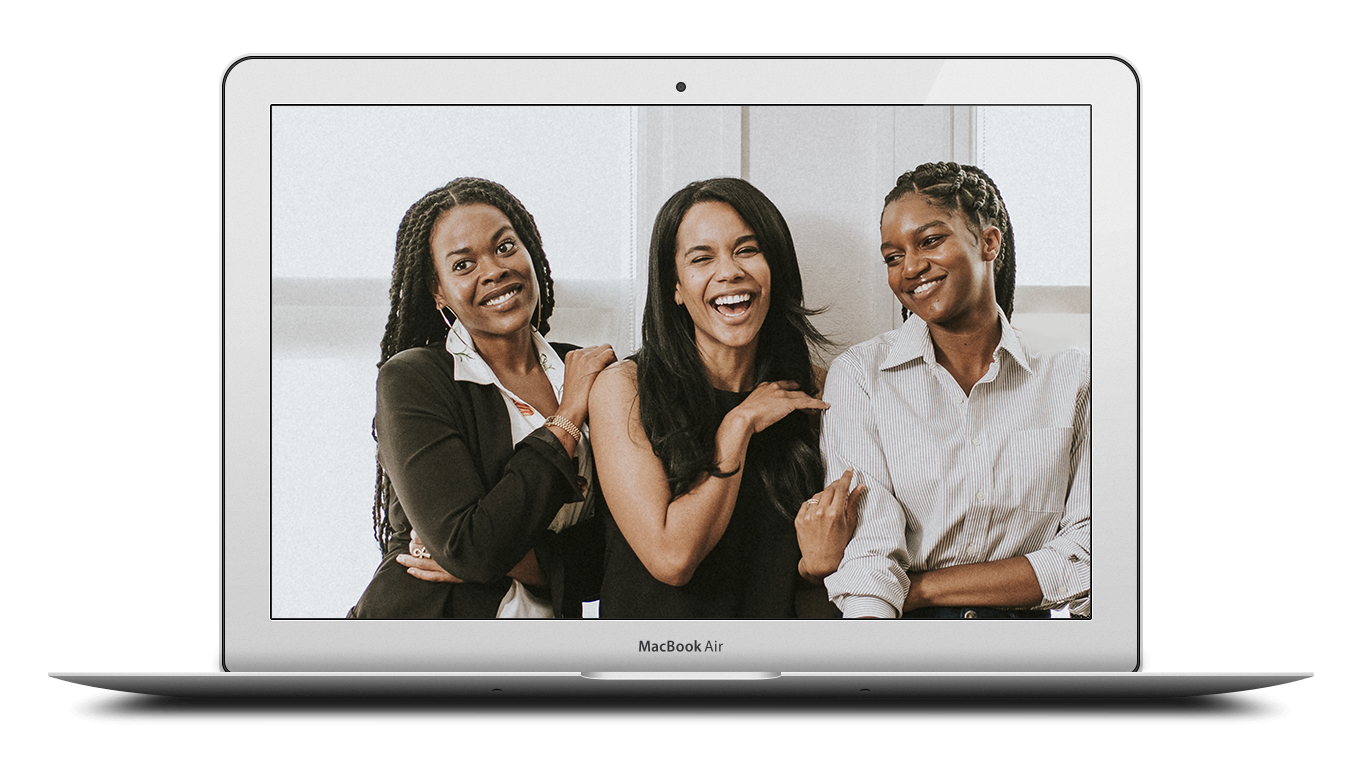 The inner circle for women
with an entrepreneurial mindset.
We are a membership community for women who are seeking ongoing guidance, support, and motivation to
build a widely successful business.
We are women who are  walking, or have walked a similar path as you, whether you are stuck, scared, frustrated, or a bad ass who just needs a little push.
We are women who have ground-breaking ideas but may require guidance, advice, access to tools, or a little motivation to take a leap of faith.
We are women who are growing, or have a desire to grow, profitable businesses and side-hustles from $0 to six-figures and beyond.
We are women who do what we love without taking our eyes off our personal lives, our physical and mental health, or the people that are close to our hearts.
You may be frustrated.
And it may feel impossible to reach your desired goals.
You may have started in the past, but you just couldn't deliver.
it's all ok! We have the answers you're looking for.
Access to the Club WE Facebook Group
Count on us when you need to bounce ideas, can't find a resource, or simply want to vent to a private group for feedback and support.
Online member profile
Are you an expert in your field? Do you want to position yourself as an expert? Do you have a success story that you want to share with the world? Be featured as one of our experts that are passionate and willing to help other women succeed. A feature comes with credibility, authority, and increase in your SEO. Your profile will remain throughout the duration of your membership.
Monthly WE Circles
Bring your most pressing issues and questions to THE CIRCLE.... This monthly, live session is led by one of our experts, and is based on a specific business or motivational topic. You can pick our brains, gather honest opinions, and gain the motivation you need to power through ANYTHING standing in you way.
Free Monthly Planners
It's no secret how hot planners are these days. Everyone - from coaches to product entrepreneurs - is looking for ways to improve their business, produce more relevant content, create better programs and offerings, and market more efficiently on social media. And that's exactly what our free monthly planners will do for you. Within the community, you will receive a variety of planners to help you reach nearly every business milestone there is. Some of our planners include the following - and this is only a small selection:
•

Branding Photoshoot Planner

•

Social Media Planner

•

Book Writing Planner
• Discovery Call Process Planner

•

Money Making Sales Page Planner

•

Instagram Brand and Posts Planner

•

Subscriber Re-Engagement Planner
Courses, Live Coaching and More
Jump on for a discounted private Power-Hour session with Kimberly Buchanan or grab one of the digital and live courses, workbooks or another resource at a discounted rate. From How to Write and Publish a Bestselling Book to Book, how to build a website and more... you'll get first dibs on all digital and live courses at a discounted rate.
Special Offers
From Talbots to Best Buy and more, Kimberly has teamed up with most of your favorite businesses with special offers for our members.
Quarterly Challenges
This is where you'll really get your brave on! Each quarter, as a community, we will focus on one theme centered around entrepreneurship, lifestyle or wellness. Included will be regular prompts to help keep you going.
Monthly Business Mini-Courses
How much time could you save if you had free monthly access to build and grow your business? Imagine how quickly you could grow your business and increase your brand reach if you were able to learn from targeted content on a particular business or marketing topic every single month for FREE.
SILVER
FREE
ACCESS TO THE FREE FACEBOOK GROUP
GOLD
Access to our private Facebook Group
Online member profile
Monthly WE-Circles
20% Discount on courses
20% Discount on Live Coaching
Special retail offers
Quarterly Challenges
Monthly Business Mini-Courses
PLATINUM
Access to our private Facebook Group.
Online member profile
Monthly WE-Circles
20% Discount on courses
20% Discount on Live Coaching
Special retail offers
Quarterly Challenges
Monthly Business Mini-Courses
SILVER
FREE
ACCESS TO THE FREE FACEBOOK GROUP
GOLD
Access to our private Facebook Group
Online member profile
Monthly WE-Circles
10% Discount on courses
Special retail offers
Quarterly Challenges
Monthly Business Mini-Courses
PLATINUM
Access to our private Facebook Group.
Online member profile
Monthly WE-Circles
20% Discount on courses
10% Discount on One-on-One Coaching
Special retail offers
Quarterly Challenges
Monthly Business Mini-Courses