Get the Answers you need!
Are you ready to transform your skill sets into profit, without giving up your passions or your day job?
This FREE Unlock Your Potential Assessment will help you discover where you are now, where you're going, and the best plan of action to move you forward based on your personality type.
Are you a Change Agent, a Hustler, a Maverick or a Dreamer? See your RESULTS IMMEDIATELY.
Knowing the best options for your personality type will help you make the right decisions.
The assessment will take less than 5 minutes.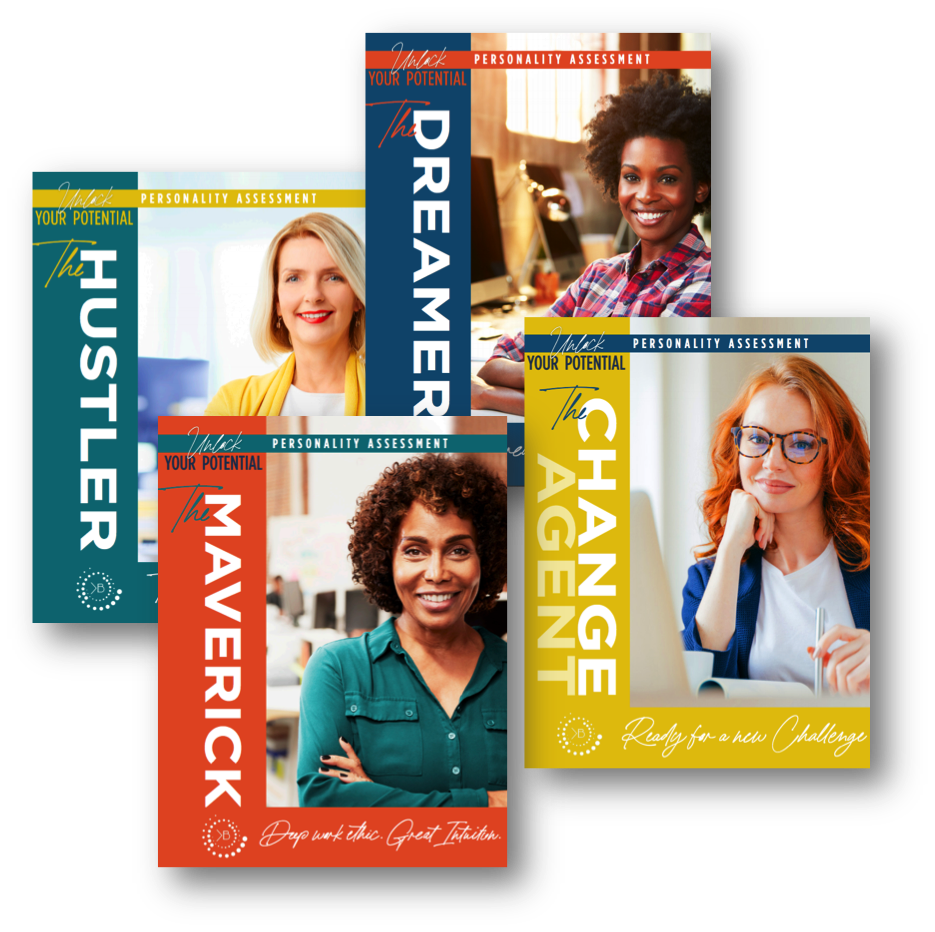 Here's How The Assessment Works
You'll be asked a series of short questions.
Most of the questions are situational and very easy to follow.
Once you finish, you'll see your RESULTS IMMEDIATELY. 
A 5-page report is also available to help you learn more about your next steps.

What You'll Discover In Your 5-page Report