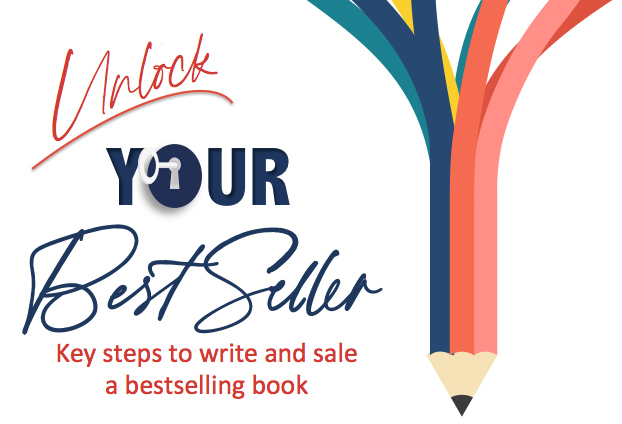 THERE'S A BOOK INSIDE OF YOU!
The world needs to hear what you have to say, and only you can make that happen. Think it can't be done with all your client work, business management, household responsibilities, and, well...life? It's self-defeating thoughts like this that will stop you from ever taking action to get your book written and published, and that is part of we'll work to overcome in my Write Your Bestseller Course!
In this step-by-step course, you'll not only solidify your ideas (I know you've got those -we all do), but you'll also research, plan and begin writing your book--all in just six weeks.
If that sounds impossible to you, think again.
SIGN UP to be notified when the next course begins in 2020
With the right plan in place, and a proven method to rely on, you CAN do this.
Let's face it. Writing and publishing a book is still the number one way to establish your expertise and prove your authority, no matter what niche or industry you're in.
Not only that, but most top professionals and influenced have used a book to catapult his or her business into six figures and beyond. In fact, I'd challenge you to find any rock-star professional who doesn't have at least one book in her arsenal. And they've all faced the same challenges you've faced.
My very first book is an international best seller. If I can do it, so can you.
Don't hesitate another minute. It's time to get your book written, and grow your business the way you know you can.
I'll help you.
- Kimberly
Narrow Your Topic
Outline Your Book
Plan Your Chapters
Structure your Book
Price your Book
Publish your Book
Market Your Book
Ideal Reader Profile Action Plan
Book Launch Action Plan
Find Your Reader Action Plan