SUMMARY
Are you looking for a way to cover your emergency expenses? Are you looking for financial freedom or the ability to take that vacation or invest in a new property?
Unlike a day job where you focus on getting things done for an employer, a side hustle allows you to run with your creativity, freely, without fear and it also gives you the confidence to grow out of your comfort zone.
In this episode, Kimberly shares three ways a side hustle can change your life. Whether you're ready to quit your job or you're looking for a plan beyond your day job, this episode will give you a head-start on what you need to make your own way to financial freedom.
You can also listen to this episode on Apple Podcasts, Google Podcasts, Spotify, Anchor, or anywhere you listen to podcasts!
EPISODE HIGHLIGHTS
(01:55) Why you should consider doing something on the side despite having a great job
(02:50) Financial Freedom and preparing for the unexpected
(04:18) Getting out of your comfort zone and trying new things
(11:12) How to get started with your perfect plan B
QUOTES
"As a business owner, you have to keep up or be left behind."
"A side hustle should be something you are excited about from the time your feet hit the floor in the morning."
RESOURCE LINKS
FREE Side Hustle Quiz –See if you're ready. Instant results.
Grab the Podcast Planner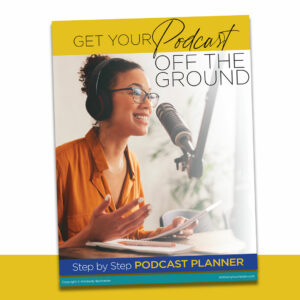 Kimberly's Step-by-Step planner gives you steps and all the templates you need to get your podcast up and going. CLICK HERE TO BUY NOW.
PARTNER
Get $25 OFF your FIRST two Freshly orders
CONNECT WITH KIMBERLY
Website
Instagram
Facebook
Twitter
LinkedIn
Share your own stories with me on social about how you are using your skill sets to reach new goals with the hashtag #UnlockYourPotentialMovement.
If you want to do this work with me because you are picking up what I'm throwing down, email me about my one-on-one coaching program. I'd like to roll up my sleeves and help you Unlock Your Potential. CLICK HERE FOR DETAILS.