SUMMARY
Finding the right balance between business and mental health is critical in optimizing the success of your business. Identifying your baseline and setting the right boundaries to avoid mental burnout will help you feel better and improve your overall performance.
In your journey, it can be to your advantage to have someone hold you accountable for slowing down and taking breaks when needed. This will help you stay on track.
In this episode, I am joined by Kevin Polky, founder of KP Counseling and a licensed counselor and clinical social worker with more than 30 years of experience.
Kevin shares how business professionals and entrepreneurs can identify your baseline, set boundaries, and support your mental health. He also shares different symptoms and strategies that you can use to curb burnout to achieve an optimal balance.
Don't miss this incredibly educational episode. We invite you to so sit back and get the tools you need to amp your mental health AND your business!
You can also listen to this episode on Apple Podcasts, Google Podcasts, Spotify, Anchor, or anywhere you listen to podcasts!
EPISODE HIGHLIGHTS
(11:20) Kevin's backstory and experience working with professionals and entrepreneurs on mental health
(13:46) The tell-tale mental burnout symptoms that you should watch out for
(16:35) Sleep, hygiene and the importance of identifying baselines
(18:57) The danger of mental burnout in the workplace
(20:58) Giving yourself the opportunity to be in your optimal state
(23:25) What is burnout, how to spot it and take action
(26:24) How to recognize mental threats and combat them
(28:05) How to handle pressure drive inwork and optimize your state
(30:17) How to identify and create your mental baselines
(31:36) Key takeaways from Kevin
QUOTES
"One size does not fit all, and you should always consult a professional if you require any mental health assistance." – Kimberly
"We can't control the things that are threatening as, but we can always control our response."– Kevin
"When you have some kind of expectation that triggers some previous experience, it's important to talk to a counselor to help you filter them out."– Kevin
RESOURCE LINKS
Get Your Podcast off The Ground! A 52-Page Planner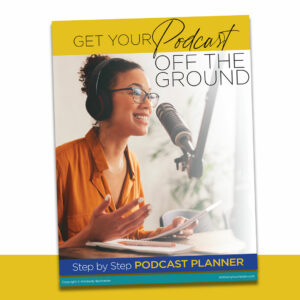 Kimberly's Step-by-Step planner gives you steps and all the templates you need to get your podcast up and going. CLICK HERE TO BUY NOW.
CONNECT WITH KEVIN POLKY
PARTNER
Get $25 OFF your FIRST two Freshly orders
CONNECT WITH KIMBERLY
Website
Instagram
Facebook
Twitter
LinkedIn
Share your own stories with me on social about how you are using your skill sets to reach new goals with the hashtag #UnlockYourPotentialMovement.
If you want to do this work with me because you are picking up what I'm throwing down, email me about my one-on-one coaching program. I'd like to roll up my sleeves and help you Unlock Your Potential. CLICK HERE FOR DETAILS.