Sometimes You Need a Fresh Start
This fantastic (and free) challenge is for those who need a fresh start in several areas but are not sure where to begin.
During the RESET CHALLENGE  you will identify the top areas of your life that require your immediate focus and attention, and gain clarity around your next steps to move forward.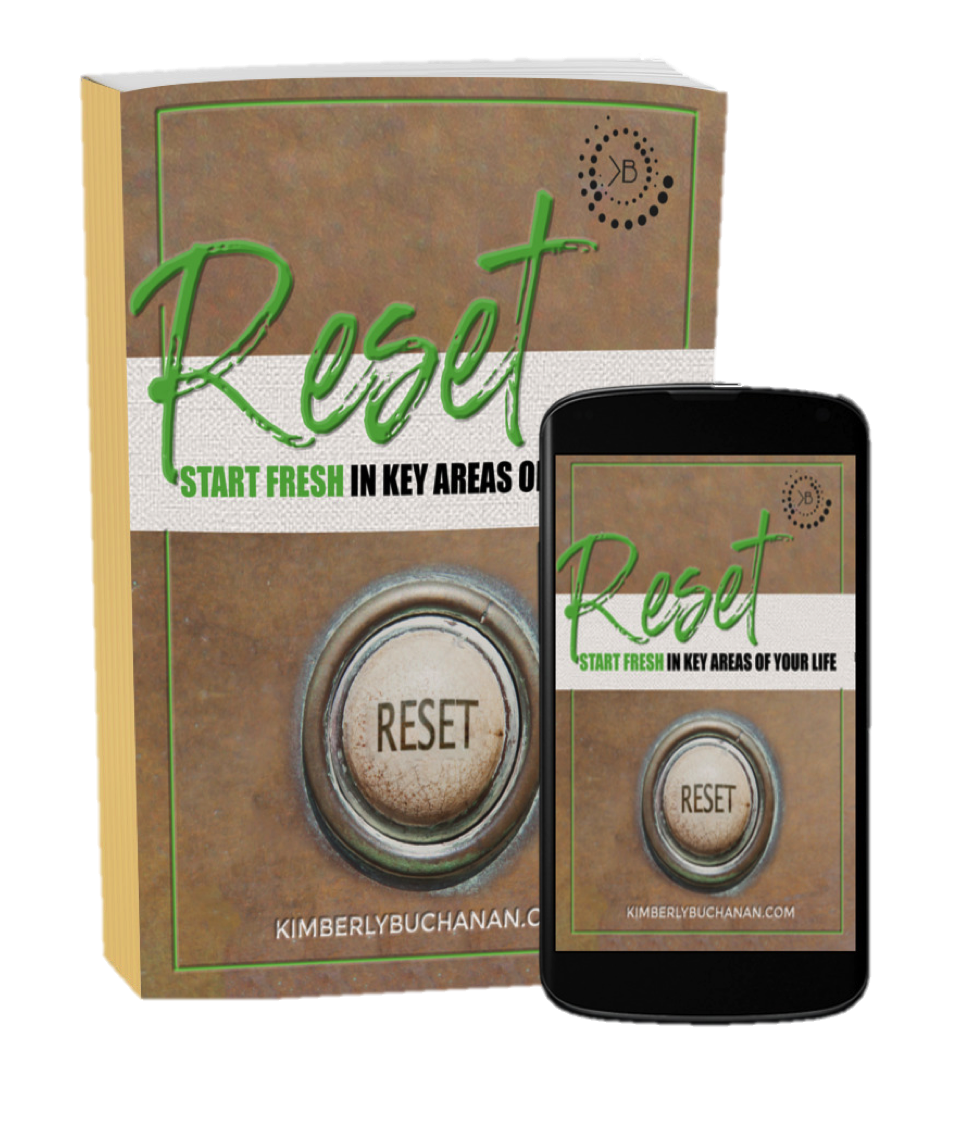 Elevate: The Vision and Goals Planning Workshop
Kimberly's signature course for high-achievers and entrepreneurs. Work side-by-side with Kimberly as she walks you through how to get over what's been holding you back and create successful vision and goals that work. Walk away with a one-year plan designed to help you reach your goals for the year and live the life you desire to live.
Unlock Your Potential: The Masterclass for Women Who Are Ready for More
A guided reading series designed to underscore the lessons learned from the bestselling book, Unlock Your Potential, and a place to discover real, actionable, concrete steps to declutter your life and make room for the next chapter of success. Plus get inside access to new information and ideas to flesh out the lessons in the book, and have your burning questions answered by the author.
7-Day Balance Intensive for Busy Moms Who Have No Time
Get a "helicopter view" of your life, so you can bring things back into balance. This Balance Intensive will will help you look at the important areas of your life and re-align to achieve more peace, harmony, health and happiness.
You'll be surprised by how quickly you can get things aligned the way they should be. If too much time and energies are focused on work – we'll address it. If one area is out of proportion in relation to the others – we'll uncover it. If another area is particularly stressful and needs some attention to get it back in harmony – we'll balance it. LAUNCHING DECEMBER 2018