5-DAY RESET CHALLENGE
MANAGE YOUR LIFE LIKE A BOSS
This fantastic (and free) 5-Day Challenge is for those who need a do-over in key areas of their life. The course comes complete with daily motivation and worksheets to help you shift your mindset to boss mode. Course exercises include rituals of the rich, famous and Oprah.
In just five days, you'll learn how making a few small adjustments will totally make a difference in your energy level, work productivity, decision making, and how you approach obstacles that are standing in the way of your goals.
The course is key to living YOUR BEST LIFE. You've waited long enough. Join the challenge today.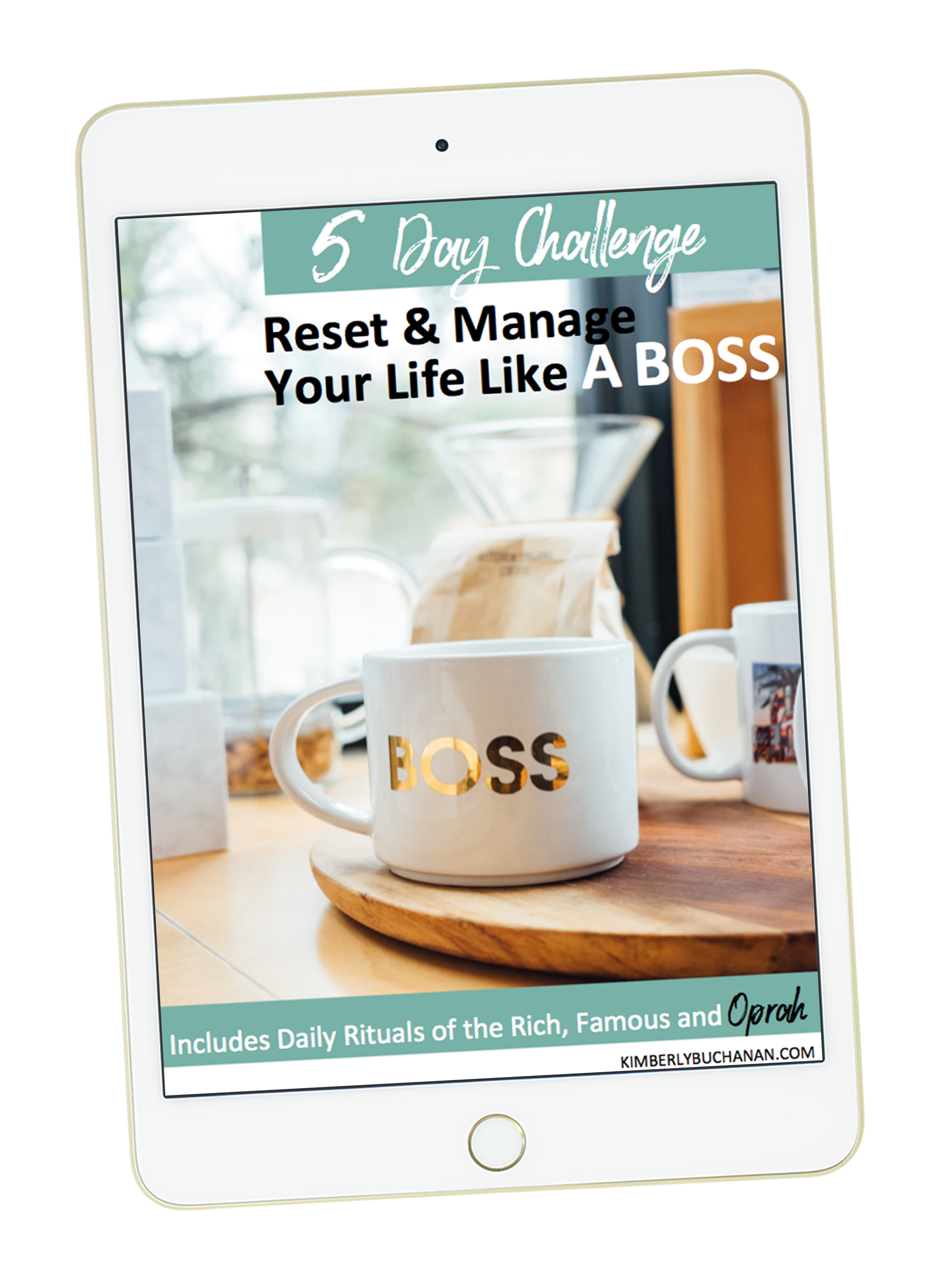 Elevate: The Vision and Goals Planning Workshop
Kimberly's signature course. Work side-by-side with Kimberly as she walks you through how to get over what's been holding you back and create successful vision and goals that work. Walk away with a one-year plan designed to help you reach your goals for the year and live the life you desire to live. Recommended for those who are stuck and need direction to reach their personal, business or professional goals.
Unlock Your Potential: The Masterclass for Women Who Are Ready for More
A guided reading series designed to underscore the lessons learned from the bestselling book, Unlock Your Potential, and a place to discover real, actionable, concrete steps to declutter your life and make room for the next chapter of success. Plus get inside access to new information and ideas to flesh out the lessons in the book, and have your burning questions answered by the author.