Hello, I'm Kimberly Buchanan.
I help professional women create and execute effective plans, so they can move from where they are to the goals or initiatives they desire to reach."
How It All Began:
I began my career in communications as an intern at a Fox News station. Before long, I had transitioned from intern to being in charge of media relations for a global aerospace company to a vice president overseeing a team of individuals at another corporation. During all the transitions, I earned a Master's degree in communications before going on to earn several awards and later teaching communications and media relations at the university level. Today, I am well established in the world of change communications and project management. I spend my days happily working on various projects for Fortune 100 and Fortune 500 companies from a variety of industries. But that's not to say it has always been easy. Keep reading...
About six years ago, I was enduring a layoff from my job where I managed communications for a global company.
Around the same time, my husband had an accident that left him unable to work for several months.
Times were tough.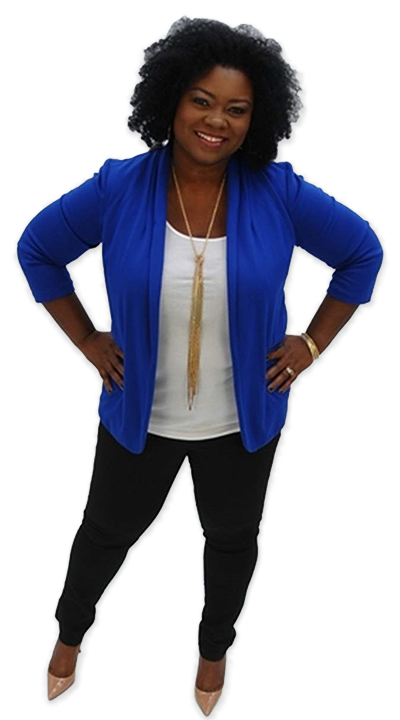 Options were bleak. My husband and I had purchased a new home, didn't sell the previous home as fast as we wanted which led to two mortgages for a while, and our children were enrolled in a costly private school. To be blunt, I was hungry for work and the job market had hit rock bottom due to the economy. So, with my back against the wall, I became a freelance entrepreneur.
Before long, I was handling national and international projects - every aspect of the job, in tandem with my CEO duties. Soon, the phone began to ring with opportunities to be involved in various projects for regional and global corporations.
My Life Today:
Some have affectionately referred to me as an Efficiency Expert. Having spent my multi-decade career working with startups and multi-billion dollar brands to fast-track launches, streamline systems, create massive efficiency and reduce money and time "waste" inside companies, my specialty is in listening carefully to understand needs, then creating processes and plans to get to any goal, in less time, with only the necessary resources.
I Enjoy Working With:
CAREER WOMEN - Seeking to manage their time, and grow in a way that allows them to reach new goals that make them happy, while still managing the rest of life.
You can find out more and get free resources on my blog here.  Be sure to also join my mailing list so you can continue to receive my free resources as they become available. To continue a one-on-one conversation with me, please CLICK HERE.